商户介绍
/ABOUTUS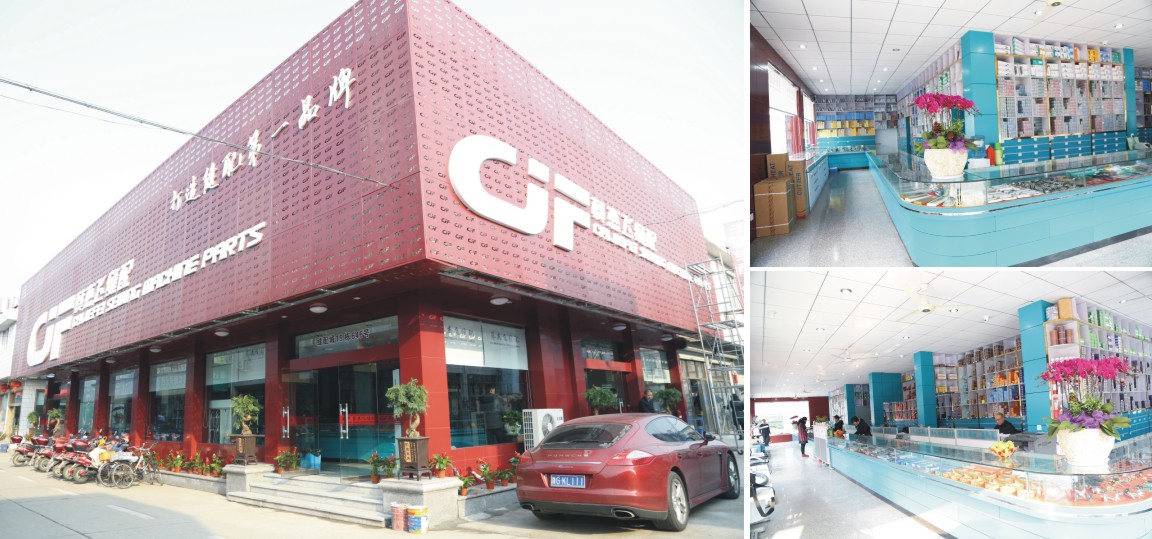 蔡杰飞缝配批发中心是一家国内规模较大的集制造、销售、批发为一条龙的专业企业。公司从1989年成立开始到至今,已有整整三十年时间,我们不断创新,精业求精,以诚信为本的意念,准确、迅速地为提供客户所需的优质产品。
公司经销平车、电裁机、包缝机、双针机、绷缝机、锁眼机、多针机、花样机、剪线机、断布机、高头车、模板机等各种缝纫机零配件,并代理行业各种精品:CJF,JEC,誉牌,奇特、飞虎针业,多特针业,华洋梭壳,强信刀具,龙牌熨斗,德盛,鑫五,兔牌画粉,银星熨斗,日本风琴,日本凤玲,京木工具,海木工作灯,阿米达,仕必威,大洁王,博时特工作灯,东方之鹰,鱼牌,利特,磐锋刀具,WAYKEN,MGP,MGS等多项品牌系列。
2018年蔡杰飞缝配总部在东阳虎鹿正式投入运营,总部占地共13亩,办公面积3600平方,欢迎新老客户前来考察、洽谈业务、共同探讨、共谋共赢。

CaiJieFei Sewing Machine Parts Wholesale Center is the biggest domestic professional enterprise combining manufacture with wholesale. Enterprise subsidiaries: Beijing Cai Jiefei Sewing Equipment Business, Dongyang Cai Jiefei Sewing Equipment Business,Taizhou filiale, ZhuZhou filiale, Guangzhou filiale,chengdu filiale, Jingerchun (Hong Kong) sewing machine parts company.
Our company deals in various spare parts of flat bed sewing machine, electrical cutting machine, over-lock sewing machine, stretch sewing machine, double needles sewing machine, bartacking sewing machine, buttonholing machine, four-needle sewing machine, high post sewing machine and etc. and agent for many famous brands. Such as ORIENG EAGLE、QITE Needles、JEC、HAYA Bobbin Case、M.G.S、DRAGON、Sprayway、Haimu、DOTEC Needles、STRONG H、FISH knife、CJF、Rabbit Chalk、Eastman、SILVER STAR、Kuai Jie、DeSheng Hook、MGP、Kingmu、LITE、XINWU、Woodpecker、Fengling and etc. We will give you the best quality and the lowest price, establish a stable partnership.
We will provide needed high quality products for our customers accurately and promptly, and await your business visits with our cordial service, and hope more cooperation can be established to create a brilliant future.